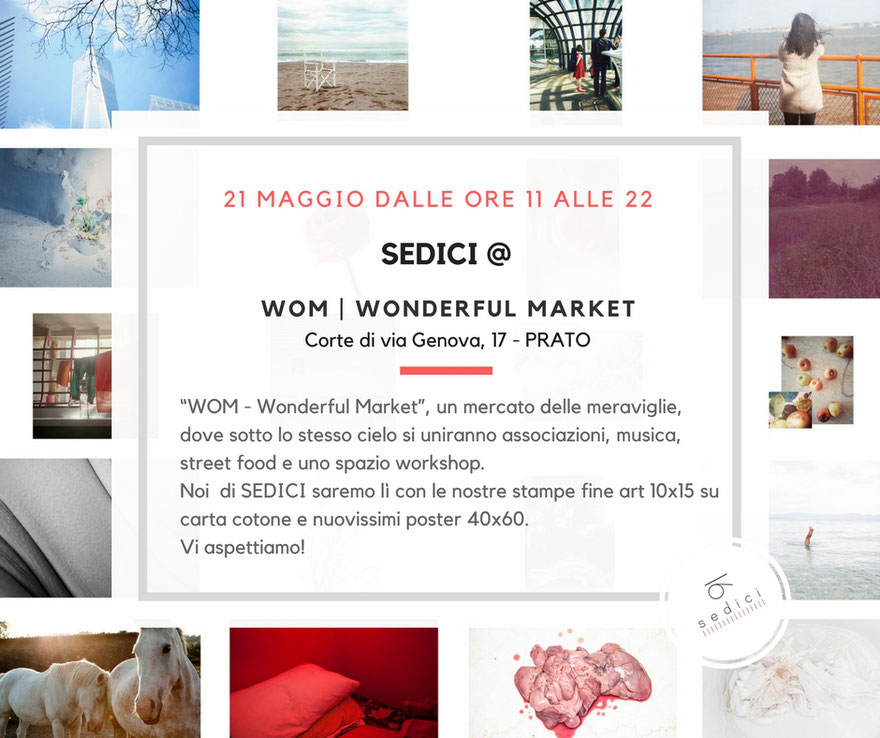 SEDICI NON SI FERMA!
Domenica 21 maggio, dalle 10 alle 22, sarà presente al WOM | Wonderful Market, un mercatino delle meraviglie, dove poter acquistare vintage, arredamento, abiti e anche le nostre foto.
Per maggior informazioni, clicca qua.
SEDICI NEVER STOPS!
Sunday May 21st, from 10am to 10pm, we'll be at WOM | WONDERFUL MARKET, selling our fine-art pictures (posters and photo rag prints).