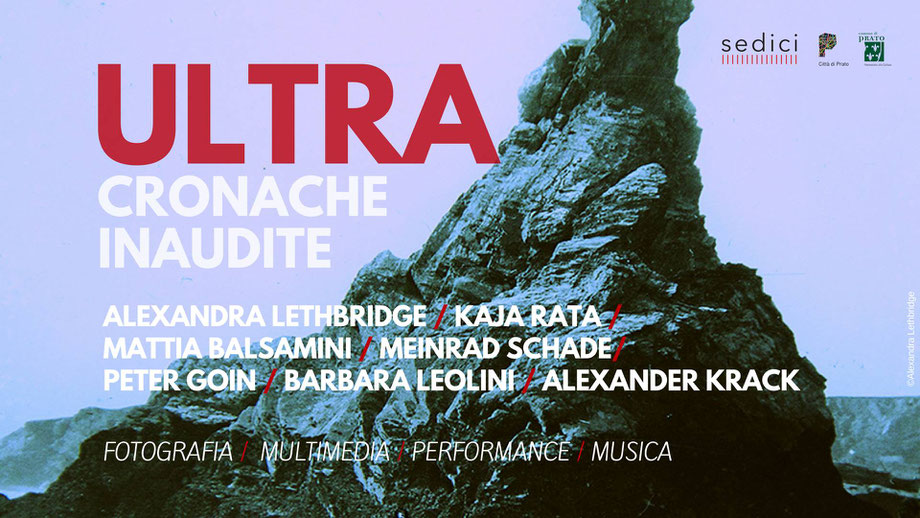 ULTRA // CRONACHE INAUDITE è una collettiva che indaga dimensioni, spazi e fenomeni al confine tra il reale e l'inesplorato.
Mostre fotografiche, proiezioni e contributi multimediali curati da Sedici saranno allestiti open-air e all'interno degli spazi di Corte Genova per affacciarsi a un mondo stra-ordinario attraverso un percorso audio-visivo che andrà avanti per un'intera notte.
-
The collective "ULTRA // UNPRECEDENTED CHRONICLES" investigates dimensions, spaces and phenomena on the border between realty and the unexplored.
Photo exhibitions, installations, multimedia contributions will guide visitors on a open-air visual journey to discover an extra-ordinary world, which will be developed at Corte Genova during an entire night.
MORE INFO:
-
L'evento fa parte della rassegna Prato Festival 2018 promossa dal Comune di Prato, in partenariato con Sc17, Spazio Materia e Chì-na.

---