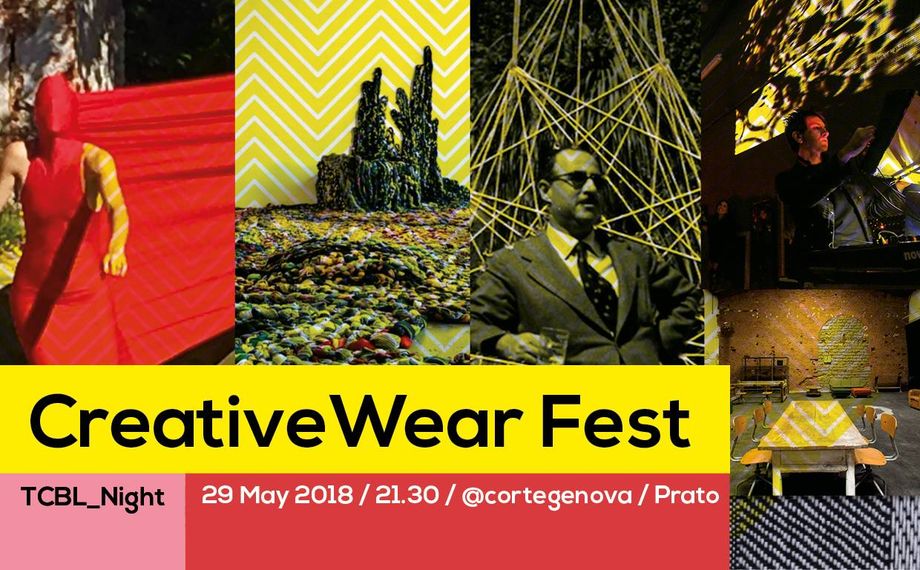 La nostra associazione culturale prende parte al CREATIVE WEAR FEST + TCBL_NIGHT
Performance, mostre, dj set nella cornice della Corte di Via Genova 17 a PRATO dal 29 al 31 maggio 2018.
Per il programma completo, clicca qua.
-
Sedici is part of the Creative Wear Fest + TCBL_NIGHT, from May 28th to 31st in Corte di Via Genova, Prato.
Exhibitions, dj-sets, performances and happening: don't miss it!
More info here.
---