Slideluck arriva a Prato il 30 settembre 2016 presso [chì-na] // Si selezionano progetti fotografici/multimediali!
Deadline 31 luglio 2016.

Slideluck is coming to town: on september 30th @ [chì-na] / We currently accept subissmision: deadline is July 31th 2016.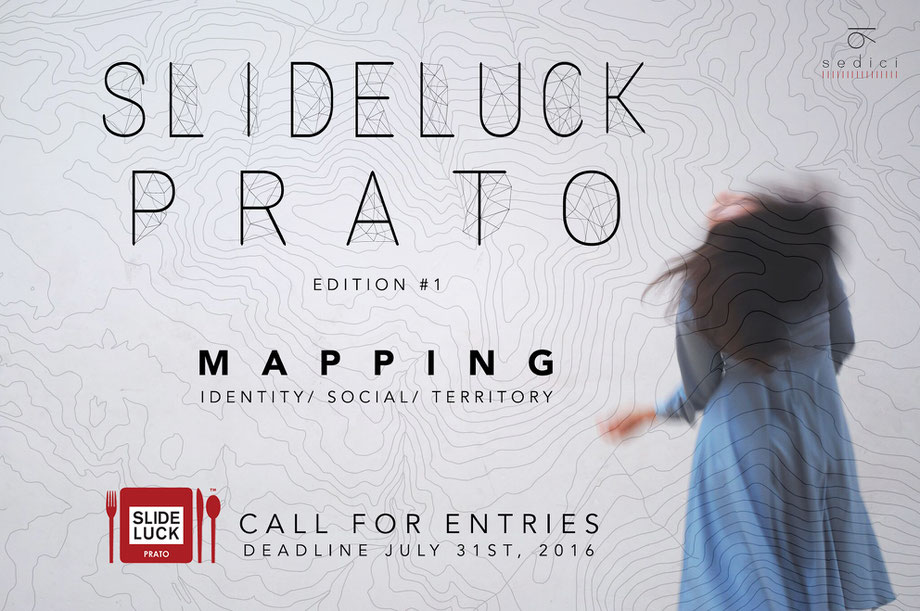 SLIDELUCK A PRATO! 
Finalmente, l'evento SLIDELUCK arriva nella città di Prato: il 30 settembre 2016, dalle ore 20.00 in poi, nella suggestiva cornice di [chì-na] - la cui sede è rilevata da una ex-fabbrica nella zona del Macrolotto 0 - si terrà una speciale serata dedicata all'arte e al buon cibo.

Organizzato dalla nostra associazione SEDICI e curato da Arianna Rinaldo, Sara Guerrini e Paola Paleari, SLIDELUCK PRATO selezionerà i migliori 20 contributi multimediali - basati sulla fotografia - tra quelli che verranno inviati.
Il tema scelto per questa edizione è quello del MAPPING.
Sarà un'occasione per condividere passioni e interessi, buon cibo  e convivialità, all'insegna della Fotografia e dell'Arte.
La deadline è fissata per il 31 luglio 2016.
Per maggiori info e per sapere come inviare i tuoi lavori:
http://slideluck.com/2016/06/13/prato-call-for-entries/
Qua l'evento sul sito ufficiale SLIDELUCK:

http://slideluck.com/event/prato/

For the slideshow, Slideluck Prato is welcoming photographic bodies of work and multimedia submissions on the theme MAPPING.
We identified three different fields of research. Identity (the analysis of personal dynamics through an intimate and selflooking insight), Society (the mapping of contemporary social phenomena, with a special focus toward different cultures) and Territory (the documentation of the evolution of places and spaces).
The 20 selected works will be projected during the event and the bests will be awarded with prizes.
The curators of Slideluck Prato will be Sara Guerrini (independent photo editor, consultant for Parallelozero Agency), Arianna Rinaldo (director of OjodePez and curator of Cortona On The Move festival) and Paola Paleari (independent critique and curator, vice managing editor of YET Magazine).
Deadline is July 31st 2016.
Info and call: http://slideluck.com/2016/06/13/prato-call-for-entries/
Con il Patrocinio del Comune di Prato / Assessorato alla Cultura